Best Transportation & Logistic Service
Representative logistic operator providing full range of service in the sphere of customs clearance and transportaion worldwide.
Safe and Faster Logistic Service Neer You
We are a major company with locations in Jacksonville,FL
Carrier Connect Com LLC has interchange agreements with all Shipping Line usually operating Blount Island,Ceres Terminal and Crowley Maritime Terminal
Our drivers are cleared to pull any rail loads arriving from CSX, Norfolk Southern, and FEC railroads. We Specialize in DryVan Container, Refrigerated Container and Overweight Cargo.
Advanced logistics solutions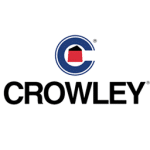 We Provide Best Logistic Services
Whats Our Clients Said About Us
Our Logistic News & Partner